After one successful tour in Europe in the first half of 2019, M.O.N.T decided to come to Europe one more time before the year comes to an end. The announcement was so unexpected it surprised all mints, but the trio is ready to conquer the hearts of european mints once again!
Haven't seen M.O.N.T on their last tour or want to see them again? Keep reading to find out where you can see the amazing trio this winter.
23rd November
Poznan, Poland
24th November
Warsaw, Poland
26th and 27th November
Berlin, Germany
29th November
Sofia, Bulgaria
30th November
Duesseldorf, Germany
1st December
Paris, France
The boys have also prepared a fun skype game related to the tour for all their fans around the world which is called MONT Awesome Monopoly Game! You can find out more on the group's official twitter and watch the next round on Vlive.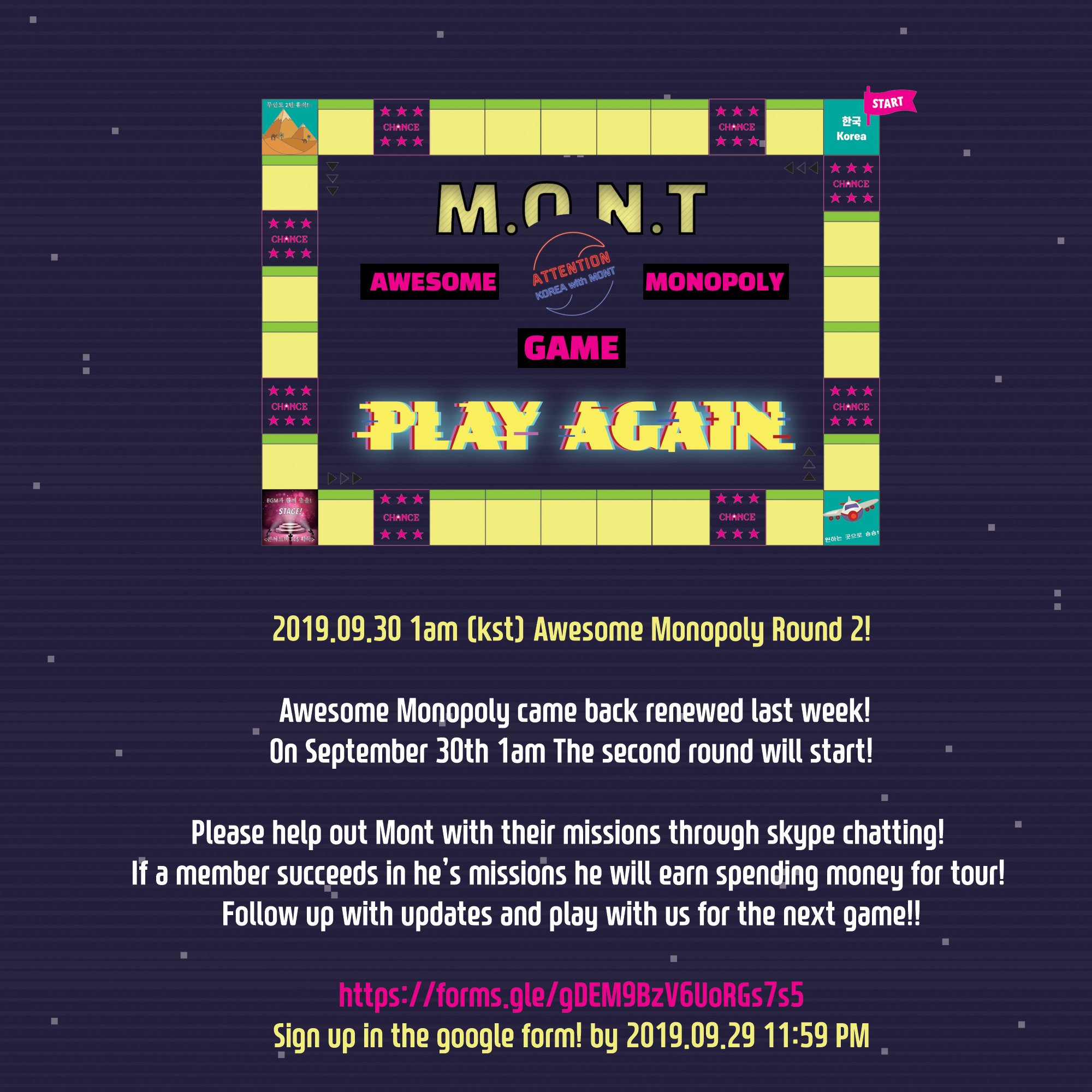 To get more information about the tour make sure to follow MONT's official Facebook page and Twitter. We will also be adding more information soon so stay tuned!