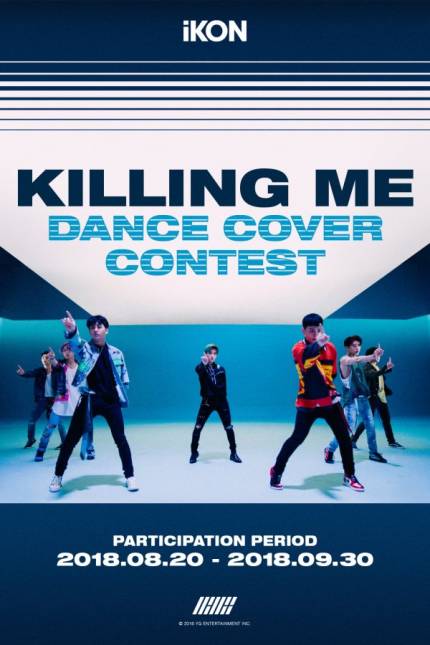 iKON is inviting everyone to join the 'KILLING ME' Dance Cover Contest which will run from August 20, 2018 to September 30, 2018. The winners will be announced at YG LIFE and on official iKON social media accounts on October 4, 2018.
Three teams will be chosen as winners.
Grand Prize (1 Team) – 10 Million KRW + Special Winning Prize
Second Prize (1 Team) –  3 Million KRW
Third Prize (1 Team) – 2 Million KRW
To join,  the participants must upload their cover video within the contest period and completely fill out this application form.  You can check out this announcement from YG more information about the contest.
If you want to get more updates about iKON, kindly check out their official social media accounts.
Website: http://ikonic.yg-ikon.com
Daum: http://cafe.daum.net/iKONYG
Youtube: https://www.youtube.com/OfficialYGiKON
Facebook: https://www.facebook.com/OfficialYGiKON
Weibo: http://weibo.com/iKONOFFICIAL
Twitter: https://twitter.com/YG_iKONIC
Instagram: http://instagram.com/withikonic